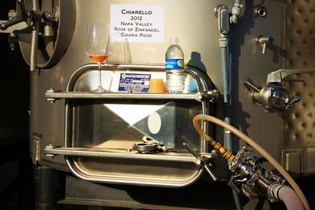 Do you ever just wanna flip out trying to discern, or worse, annunciate all the European wine-speak? Well, you're not alone, mon frère. It's intimidating, even for the nerdiest wine nerd. Let's tackle two French words ubiquitous in the wine world: Rosé (easy) and Saignée (not so much).
Rosé (aka Rosado, Rosato, Blush, Yada Yada): In all reality, the Ancients were drinking Rosé before any other type of wine. Red and white grapes were often crushed together, where wild yeast fermentation yielded very low alcohols of say 3 to 5 percent. Crude practices and low alcohols meant very little pigment and tannin extraction from the grape skins, which netted pink-ish wines of varying hue and opacity. (Basically, they didn't know what they were doing. Inebriation was the goal. And Rosé was born...)
Today, Rosé wines are a universe unto themselves, elevated to a serious "art form" in the Mediterranean. I encourage all to play around with the famous orange-hued Grenache Rosés of Tavel, or the bone-dry Cinsault Rosés of Bandol in Southern France. They will rock your world (and some of them will kick your butt and take your lunch money – a real Rosé is NOT a wimpy wine).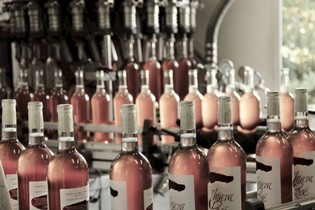 FYI, legit makers of Rosé enter the growing season and winemaking effort with the end game of creating a Rosé and no other style of wine. This means you grow specific varietals with particular tannic structure, acidity, and pigmentation. Then you harvest the crop at lower sugars and lesser maturation, to ensure the brightness, delicacy, and layering in the finished wine. Upon crushing, and cold-soaking, the grape must is left in contact with skins for as little as 4-5 hours, only to be pressed off into tanks or barrels for final fermentation protocols.
Saignée (French for "bleeding") – If a winemaker's wishes to embolden a red wine (ie: Zinfandel) with greater structure, tannin, pigmentation and density, a technique commonly employed is "Saignée." Very simply, after a short period of skin-contact, a small percentage of the freshly crushed grape juice is bled out of the holding vessel, in order to leave the remaining juice in contact with all the grape skins, pulp, pips. This serves to concentrate and fully transfer most all tannins and polyphenols (flavors, pigments, aromas – all the stuff that makes a wine interesting). The Saignée run (bled-off juice) retains a pink-ish hue, due to its very brief skin-contact. This wine goes through barrel or tank fermentation for several months prior to bottling.
We employed both press run and Saignée run techniques in crafting our 2012 Chiara Rosé, blending the two differently finished wines together right before bottling. You'll first notice (and come to love) a natural light-pink "haze" or "glow" to our Rosé – it's more translucent than transparent, with suspended particulates in the wine. We utilized old-world, red wine vinification processes to make our Chiara Rosé, including no filtration and no fining. In short, we've left all the good stuff in the wine, as Bacchus intended, versus modern clarification efforts designed to remove micro-elements – harsh processes that potentially rob a wine of its natural essence and personality.
50 percent of the 2012 Chiara Rosé wine was aged in neutral French oak for several months, 50 percent in steel barrique. This combines the best worlds of soft, rounded approachable Rosé with bright, lively, refreshing Rosé. Put them together and you've got a summertime charmer that "floats like a butterfly, stings like a bee."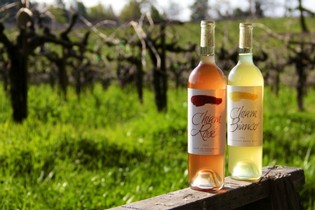 The 2012 Chiara Rosé of Zinfandel is very dry with a killer, svelte, nimble build…this wine is a roadster, not a sedan. This wine will snap you right back to summer sunsets, watermelon by the slice, grenadine cocktails, green apples, and fields of tall grasses...
Fellas, you won't disappoint the ladies going with the 2012 Chiara Rosé of Zinfandel. And ladies, this wine is like Sinatra in his prime; it's a charmer that will win over even your mother-in-law. Plus, the Chiara Rosé pairs wonderfully with the following: 1) anything; 2) anyone; 3) anytime. So, get it while it's HOT.
Ciao, Y'all!
- Brandon
Brandon St.Martin, CWP CS | Winery Sommelier