Brandon St.Martin CWP CS
Winery Sommelier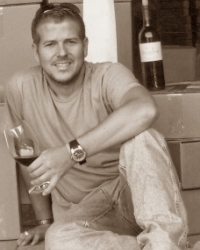 Brandon assists with trade relations and private events for Chiarello Vineyards.
Brandon jumped out of Corporate America and into the vineyards, after a wine sojourn to Italy back in 2005. After working in the vineyards of the Texas Hill Country appellation just outside Austin, he made the jump to Napa Valley. 2013 marks his sixth harvest (year) of working at small, family-owned Napa Valley wineries.
Brandon completed wine studies with the Culinary Institute of America, Sonoma State University, the Society of Wine Educators, and he is a certified sommelier through the Court of Master Sommeliers. From Austin Texas, he is also an alumnus of Texas Christian University.